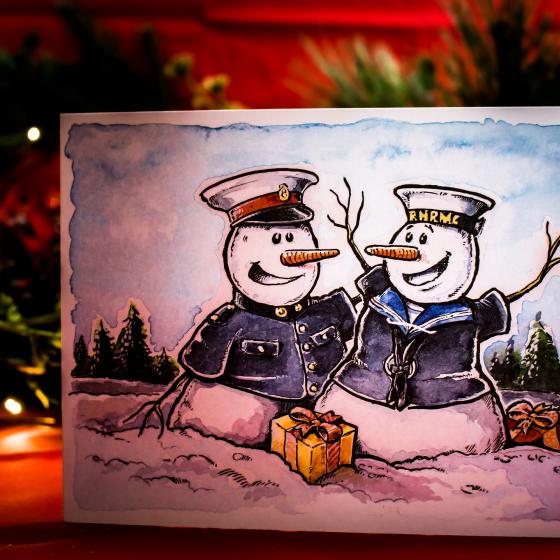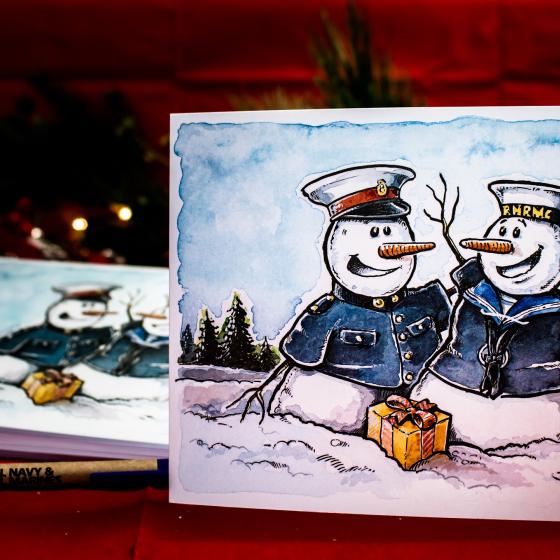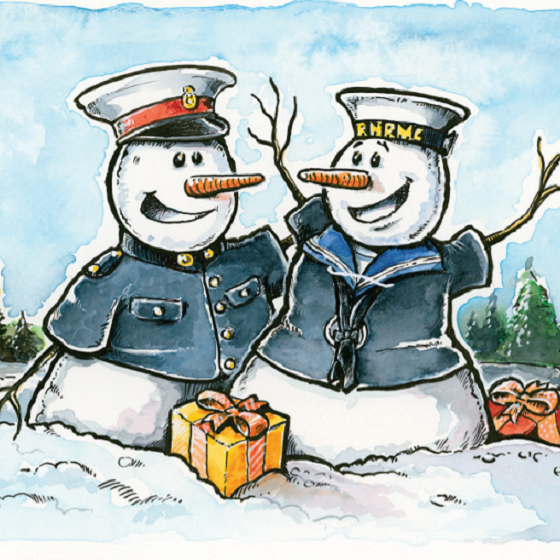 Sailor and Marine Snowmen Christmas Cards - 10 Pack
£5.00
This new design of a wintery Royal Marine and Royal Navy sailor was specially designed for the RNRMC by Carl Lamerton.
This pack contains 10 cards and envelopes and includes the greeting: "Merry Christmas and Happy New Year".
Size: 210mm x 145mm
All Christmas cards will be dispatched by the RNRMC within three working days of receipt of your order. Orders must be received before Sunday 13 December 2020 for all UK deliveries to receive your cards in time for Christmas.