The Royal Navy and Royal Marines Charity (RNRMC) is working in partnership with Sparko TV to bring online connectivity into the homes of our older veterans. We need your help to find naval veterans who could benefit from this! 
The Sparko TV kit is a small box which connects to a TV* and comes with a webcam and a very simple remote control. This enables people to connect with family, friends and community using simple digital technology.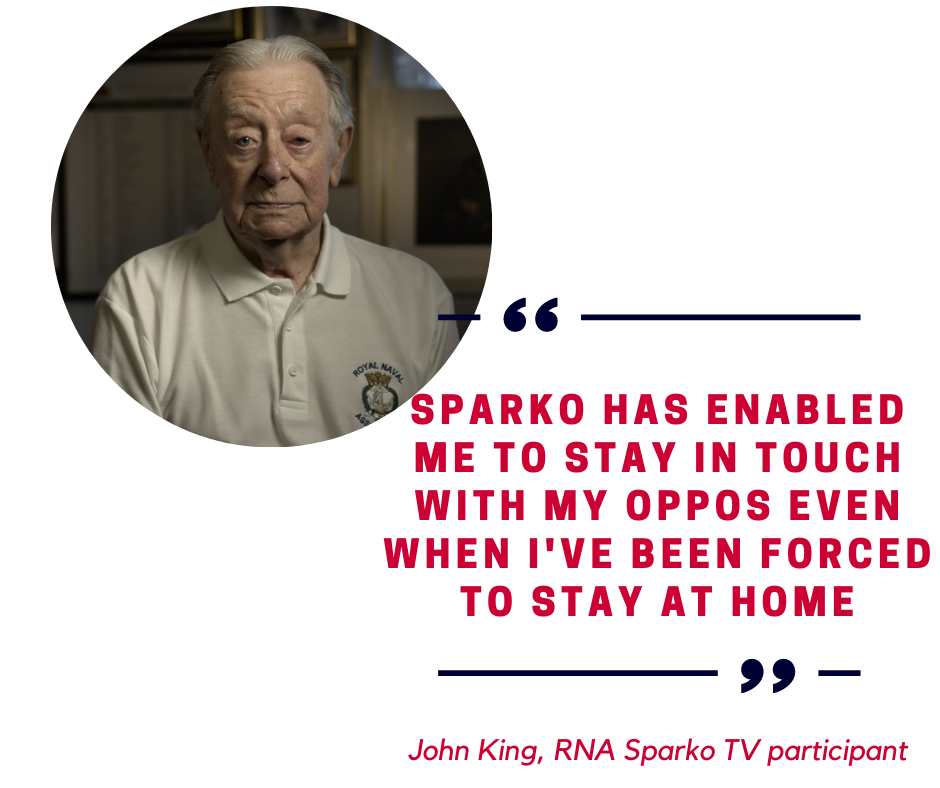 Sparko TV features: 
Video call communication   

Live classes and social activities 

Tailored entertainment content 
As well as connectivity with other Sparko TV users, the service allows friends and family to connect using their smartphone via the free Sparko Connect App.  
Sparko TV also features easy to join live group activities through a simple remote control. Activities can include discussion groups, book clubs, chair-based exercises, Bingo, quizzes, Stand Easy and art classes. 
WW2 veteran, Ernie Davies has been using Sparko for several months. Ernie has found the service straightforward and uses it to keep in touch with his old naval friends: 
"It's great to have this facility and to be able to be in regular touch with shipmates and oppos who I would otherwise struggle to see." 
Sparko TV is COMPLETELY FREE for Royal Navy and Royal Marines veterans.  

Who can apply?
Naval veterans or the partners of veterans
* In order to benefit from Sparko, a HDMI port must be available (any TV that's 15 years old or less should have this) Sparko then plugs directly to an existing TV. 
Could you, or somebody you know benefit from a Sparko TV kit? 
If so, please complete an Expression of Interest Form (below) and a member of the Sparko TV team will get in touch with you. Alternatively, call

0333 305 0182

 to get in touch with Sparko TV directly.