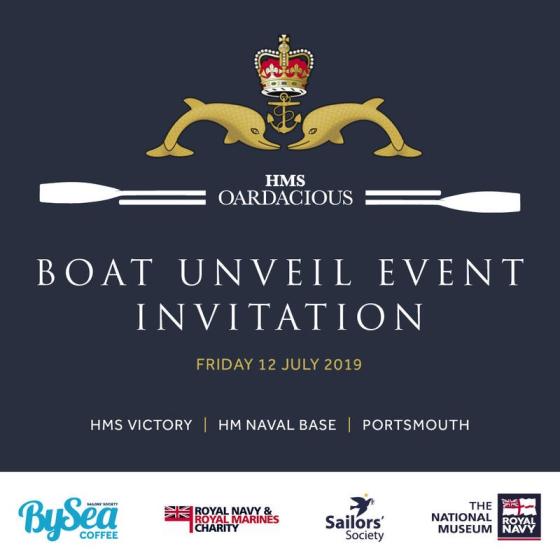 Join us on board HMS Victory at HM Naval Base, Portsmouth, for a unique evening to meet the HMS Oardacious team– four serving Royal Navy Submariners who will row unsupported across the Atlantic Ocean this December. BySea, in partnership with The National Museum of the Royal Navy, is proud to be hosting this event in support of HMS Oardacious. As part of the experience, you will witness the unveiling of the new ocean rowing boat, complete a guided tour of HMS Victory and enjoy a drinks reception on board Nelson's iconic Flagship.
Profits from the event will be evenly distributed between HMS Oardacious and BySea – donating to their respective charities The Royal Navy and Royal Marines Charity and international maritime charity Sailors' Society.
The event is strictly limited to 120 available tickets and will be distributed on a first come first served basis.
Location: HM Naval Base, Portsmouth , PO1 3LJ
Tickets cost £75 per person (all proceeds to charity).
The event is LIVE on the Sailor's society website (Boat Launch Tickets can ONLY be purchased on the Sailor's society website)
For more information about this event, please contact Vanessa Haddacks (Sailor's Society) DDI: +44 (0) 23 8051 5902 Or email: admin@hmsoardacious.com